John Marchetti  Shed
The John Marchetti  Shed is located at the North East end of the showgrounds near the cattle exhibits.
There are many and varied attractions and exhibits located in and around this facility.  The shed was given a face lift in 2021 with the addition of a colourful Mural created by talented Mural Artist Jerome Davenport.  The Society wishes to thank all of the people from the farming community who donated funds towards this creative project.
Visit the Marchetti Shed to view the following attractions:
The Farm Shed  featuring a wealth of interactive displays and activities for all the family. See the  winners for the Banner and Intergenerational Display competitions.  You can have your photo taken on an old Massey Ferguson Tractor, view historical photos and displays or watch the spinners at work.  There are a variety of interactive games for the younger children to introduce them to life on the farm and drone footage taken of local farming practices.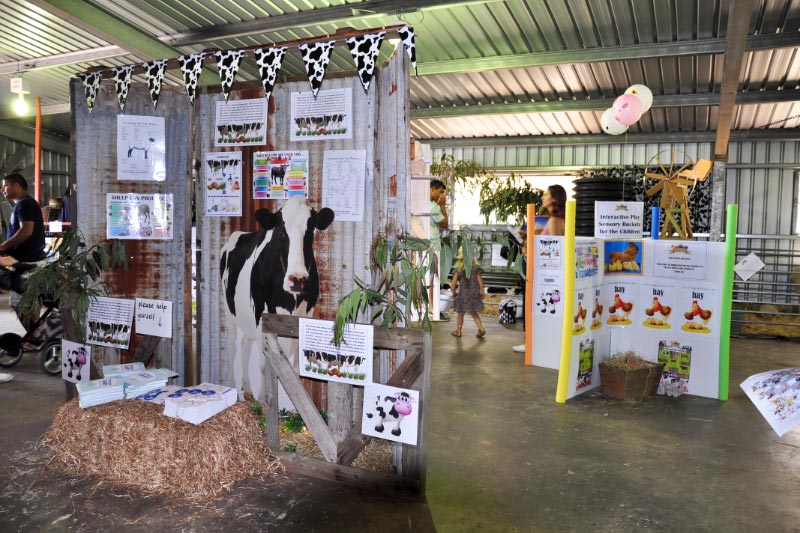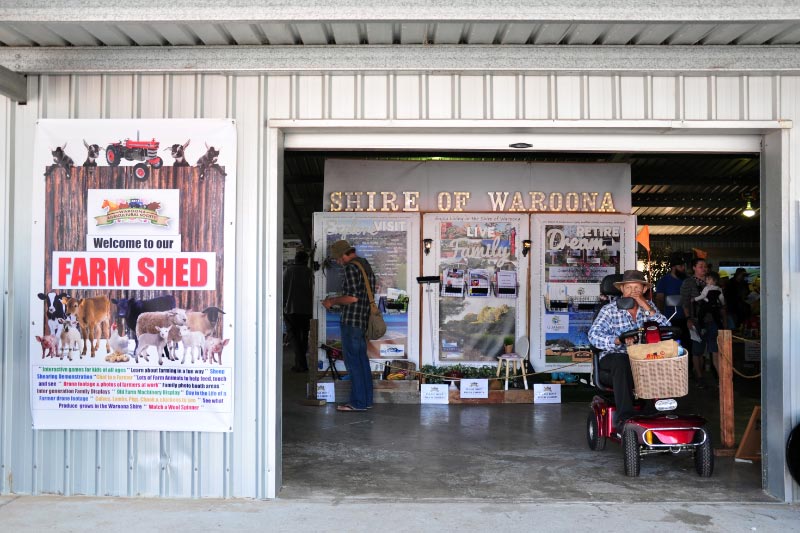 Shearing Demonstrations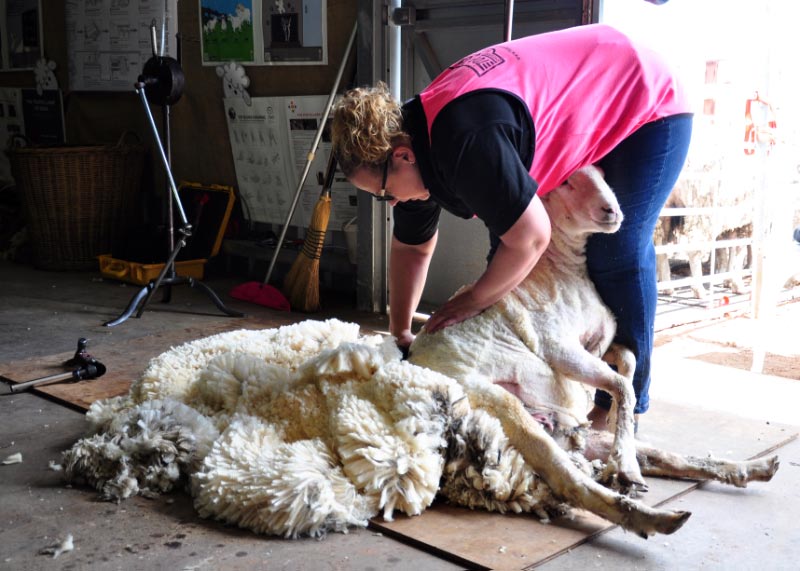 Historic Displays of times past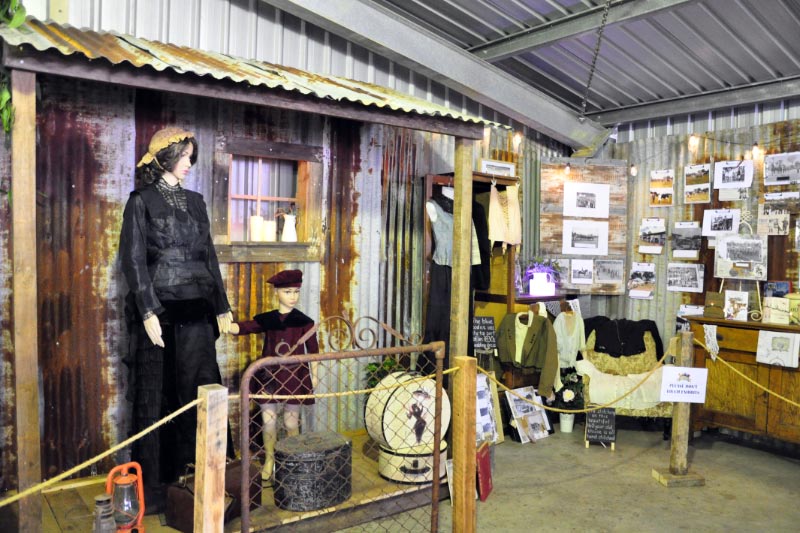 Animal Nursery
The kids will love a  visit to the Waroona Lions Animal Nursery  located at the  south end of the Marchetti Shed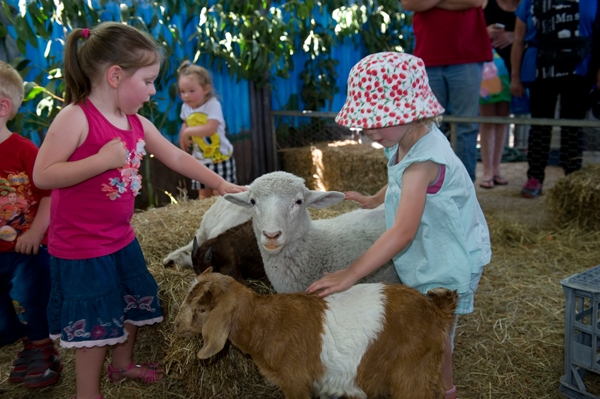 Blacksmiths
Witness the incredible skills of members of the Blacksmiths Association of WA as they display their craft over the hot forge. Find them at the north east end of the grounds outside the Marchetti Shed.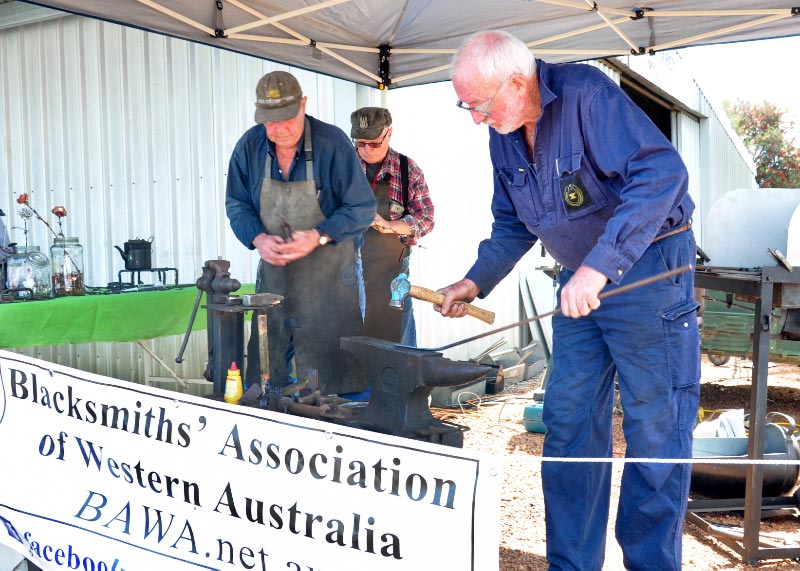 Farm Machinery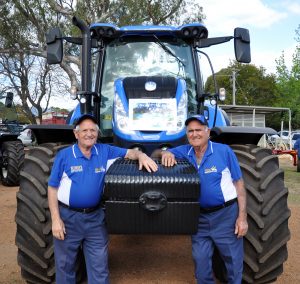 DeRosas Highway Motors proudly exhibiting at the Waroona Show for 50+ years.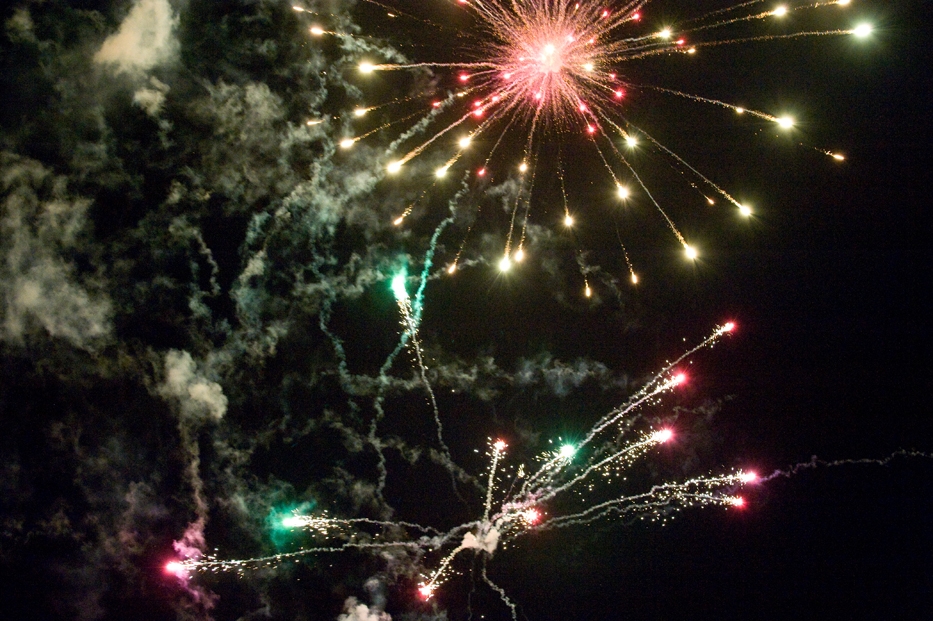 Fireworks
The spectacular Alcoa Fireworks blast off into the night sky from 8.00pm.  Make sure you have secured a good vantage point from which to view this traditional and spectacular finish to Waroona Showday.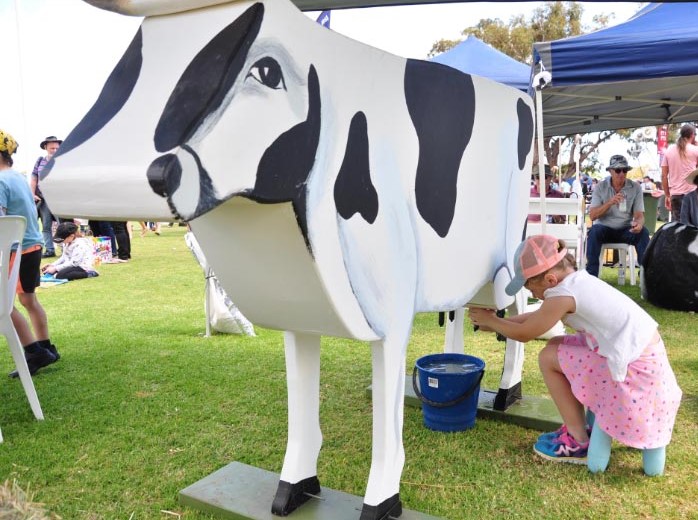 Milk the Cows
Come along and try your luck at milking one of the cows.  No they are not real but just as much fun.  You will find one located near the Alpacas and one on the Oval near the sand pit.
Working Sheep Dogs
The Working Sheep Dogs will be roaming the North East end of the grounds throughout the day with expert handler Mr Dave Lacey. When not roaming, they will be located on the oval.