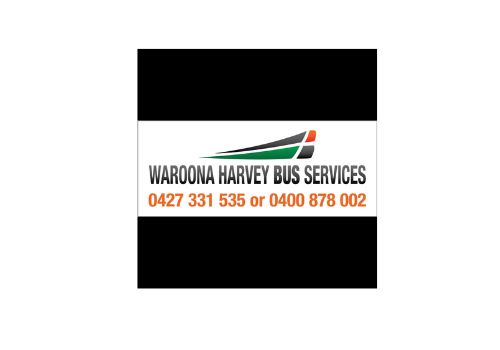 Parking and Public Transport on Show Day
Due to limited parking available near the show grounds on the day, free parking and regular shuttle bus services to and from the grounds are available. The bus service and free parking will operate from the Waroona Recreation and Aquatic Centre on Hill St, to the Show Grounds in 10-15 minute intervals from the hours of 9am to 6pm to arrive at the Parnell Street entrance (Gate 1). Similarly you can catch a return bus back to your vehicle. There will be two buses running all day.  
 Signage from the Southwest Highway will direct you east  on to McDowell Street  at the northern end of town and McLarty Street on the southern end of town to park at the Recreation Centre on Hill Street for the Park & Ride bus.
The Australind train service will be operating on show day and the train station is within walking distance of the show grounds. Click Here for Train Information
The Australind train service arrives at Waroona Railway Station 11.00am and departs 3.38pm. Please be at the train station 15 minutes prior to departure. Tickets may be purchased through TransWA on 1300 662 205 and also through the Waroona Community Resource Centre
(08 9733 3011 Mon – Thurs: 9am – 4pm, Fri: 9am – 3pm).
Exhibitors and traders please note that due to the lack of space on the showgrounds, you are asked to remove your vehicle from the grounds as soon as you have unloaded your goods.
Horse exhibitors Horse exhibitors may park on the oval at the direction of the parking marshal. Entrants must pay for entry at Gate 1 on Parnell Street, then drive on to Gate 6 for entry to the oval.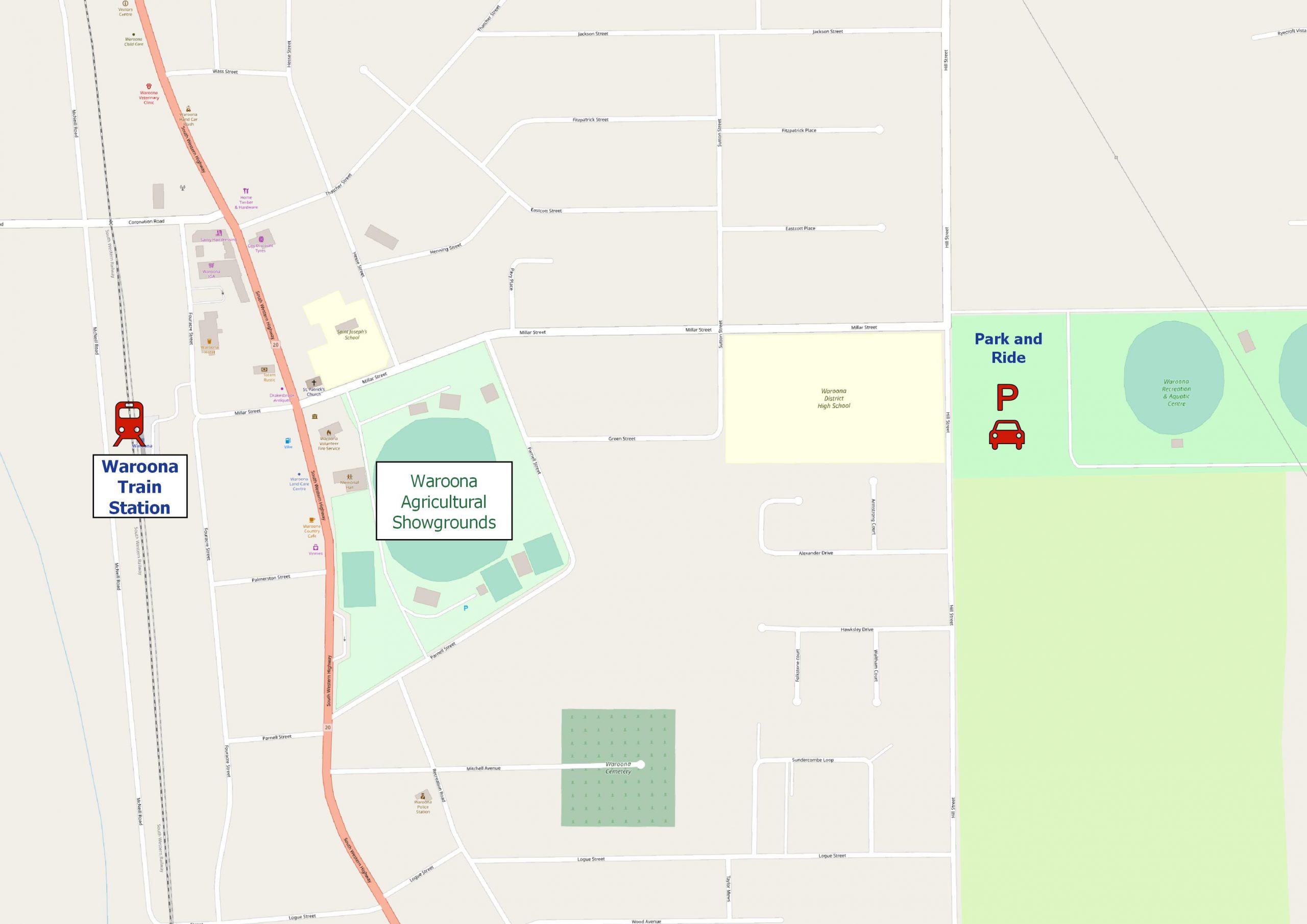 Want to plan a path through the Showgrounds so you don't miss anything? 
Check out where your favourite activities are so you don't miss a thing!