Located in the south western corner of Western Australia's Peel region, the Shire of Waroona is located 120 kilometres from the state capital of Perth, less than 50 kilometres from the Peel regional city of Mandurah, and 80 kilometres from the South West regional centre of Bunbury.
The region stretches from sea to scarp between the Indian Ocean in the west and the Darling Scarp in the east, featuring pristine beaches, coastal lakes, fertile farmlands and peaceful jarrah forests. Covering a total area of 835 km2 , the Waroona region includes the localities of Waroona, Hamel, Lake Clifton and Preston Beach.
Visit the Shire of Waroona Website for more information  Click for Visitor Centre Information and links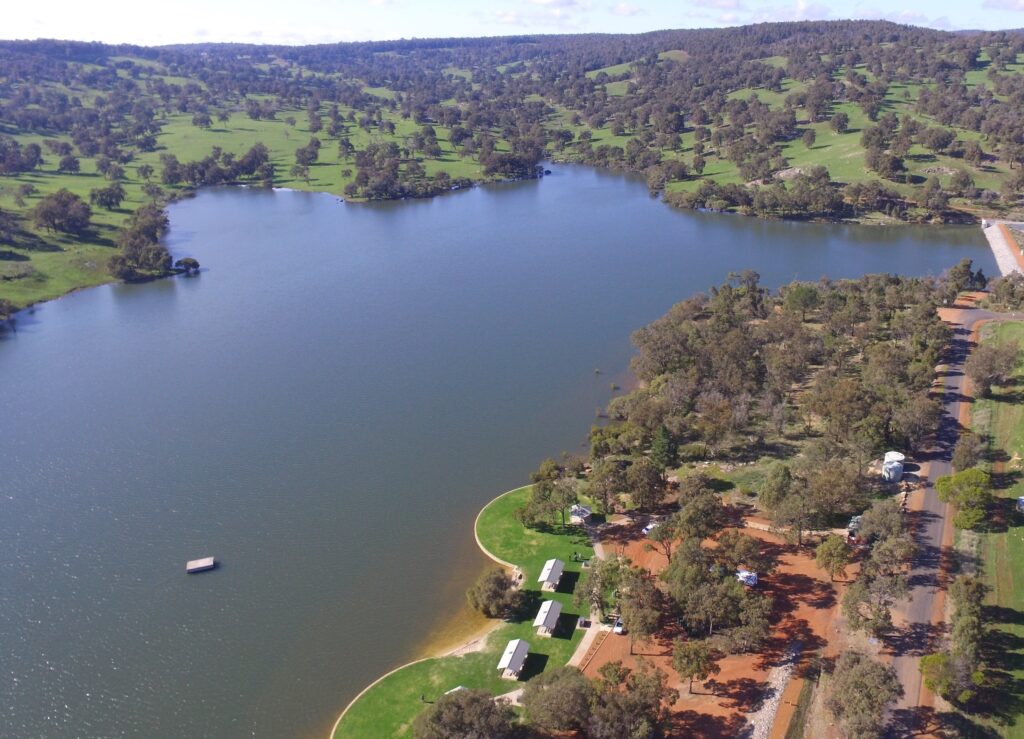 ---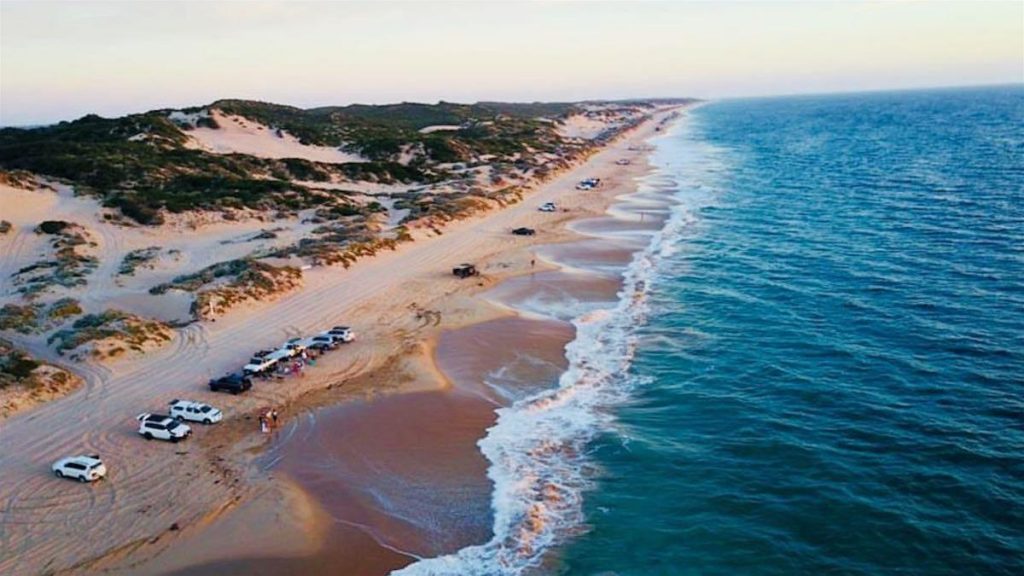 Located on the South Western Highway, the characteristic township of Waroona lies between forest, farmland, lakes and sea. The town itself has grown over the years to encompass cafes, fine examples of colonial architecture, antique shops and art galleries and is particularly well known for the waterways of Lake Navarino and the Waroona Weir where people come from far and wide come to water-ski, swim, canoe,  fish or simply relax.
Yalgorup National Park also falls under the Shire of Waroona's jurisdiction and covers an area of over 12,000 hectares. The park contains 11 coastal lakes and wetlands which are home to hundreds of migrating birds, some of which have travelled thousands of kilometres to breed and recuperate amongst the areas' rich eco systems. The park also boasts several stands of rare Tuart trees and some of the first living creatures on earth – the captivating Thrombolite living fossils. Preston Beach at the southern end of the park is a superb location for four-wheel driving, swimming, picnicking or fishing from its pristine white sandy shores.
---
For more information on things to do, places to visit, where to eat and where to stay in the Waroona region, visit the links below:
---
Peel Region
No matter what kind of holiday you are looking for, the Peel Region is full of adventurous experiences for you to enjoy. With 5,600 square kilometres of holiday fun on Perth's doorstep, you'll find everything you're looking for less than sixty minutes' drive south from Perth or 50 minutes by train.
Stretch your legs on a world-class golf courses, catch a glimpse of underwater marvels on a diving expedition, taste luscious award-winning wines, cast a fishing line or a crabbing net, dine first-class, pitch a tent by a babbling stream, or walk out into shimmering ocean waves.
The Peel-Harvey estuary gives the region its special character. Twice the size of Sydney Harbour, offering both great natural beauty and abundant wildlife. With over 130 different species of birds and the largest population of wild dolphin in the state.
Thanks to 50 kilometres of sparkling coastline you can set your own pace with swimming, surfing, windsurfing, sailing, kayaking, diving, fishing and boating to name just a few. National parks and nature reserves provide everything from peaceful bush walks to white water rafting, all within pristine native forests. Great camping and outdoor adventures are easy to find here. There's also plenty here to stimulate gourmet taste buds. Perhaps you'll enjoy a leisurely seafood lunch in Mandurah, overlooking the estuary foreshore, or you may prefer to explore the region's vineyards and country pubs. From wildflowers to wild water, whatever your adventure, you are bound to find something to suit your pace. The Peel Region encompasses the sub-regions of Serpentine-Jarrahdale, Murray (including Pinjarra and Dwellingup), Boddington, Waroona and Mandurah.
For more information on things to do, places to visit, where to eat and where to stay in the Peel region, visit the links below:
Pinjarra and Dwellingup     Visit The Peel Development Commission Facebook Page