Located in the south western corner of Western Australia's Peel region, the Shire of Waroona is located 120 kilometres from the state capital of Perth, less than 50 kilometres from the Peel regional city of Mandurah, and 80 kilometres from the South West regional centre of Bunbury.
The region stretches from sea to scarp between the Indian Ocean in the west and the Darling Scarp in the east, featuring pristine beaches, coastal lakes, fertile farmlands and peaceful jarrah forests. Covering a total area of 835 km2 , the Waroona region includes the localities of Waroona, Hamel, Lake Clifton and Preston Beach.
Visit the Shire of Waroona Website for more information  Click for Visitor Centre Information and links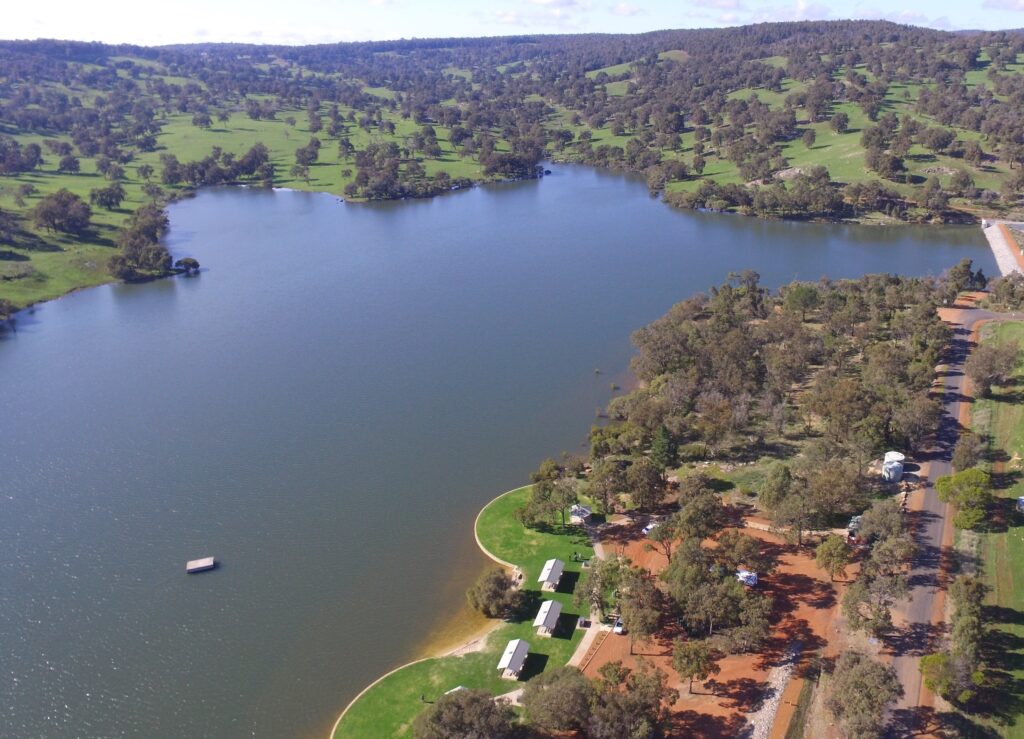 ---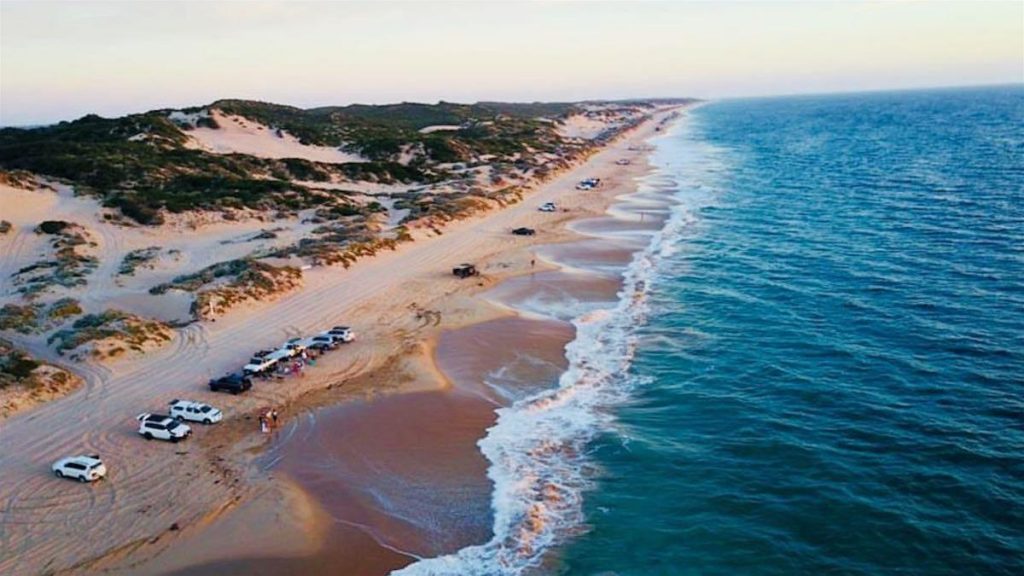 Located on the South Western Highway, the characteristic township of Waroona lies between forest, farmland, lakes and sea. The town itself has grown over the years to encompass cafes, fine examples of colonial architecture, antique shops and art galleries and is particularly well known for the waterways of Lake Navarino and the Waroona Weir where people come from far and wide come to water-ski, swim, canoe,  fish or simply relax.
Yalgorup National Park also falls under the Shire of Waroona's jurisdiction and covers an area of over 12,000 hectares. The park contains 11 coastal lakes and wetlands which are home to hundreds of migrating birds, some of which have travelled thousands of kilometres to breed and recuperate amongst the areas' rich eco systems. The park also boasts several stands of rare Tuart trees and some of the first living creatures on earth – the captivating Thrombolite living fossils. Preston Beach at the southern end of the park is a superb location for four-wheel driving, swimming, picnicking or fishing from its pristine white sandy shores.
---
For more information on things to do, places to visit, where to eat and where to stay in the Waroona region, visit the links below:
---