Supersonic Science are extremely excited to be bringing our science lab to the 2020 Waroona Show.
Find Supersonic Science on the Amphitheatre Stage next to the Memorial Hall.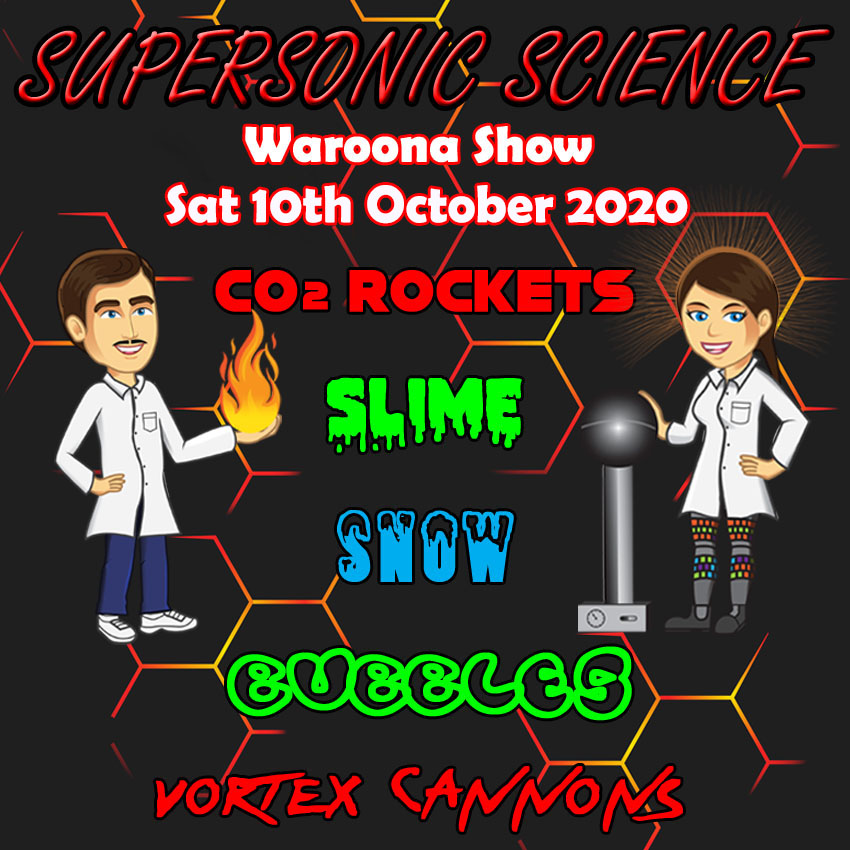 Children (and adults) can look forward to 6 hours of hands on activities including CO2 Rockets, Supersonic Slime, Bubbleology, Supersonic Snow, Toroidal Vortices and more! Activities will be on rotation throughout the event and the children will be super excited to hear that they have the opportunity to take their Supersonic Slime and Snow home with them!
As a Western Australian business, Supersonic Science would like to extend our thanks to the event sponsors and the entire team at the 2019 Waroona Show for their support and the opportunity to showcase our passion for science with the wider Peel community. With the increasing focus on STEM education at present, Waroona Show is a fantastic vehicle for us to deliver content that is engaging and promotes science as a fun and exciting endeavour.